Hula ZOOM Class with Kumu Rich Pedrina
Aloha Hula sisters and brothers!
The great workshop with Kumu Rich Pedrina in Düsseldorf was already a good year ago. And unfortunately we could not organize a workshop this year due to the current situation.
But!!! we got wonderful information from kumu that he will start on-line (ZOOM) classes.
If you are interested, you better hurry with the registration!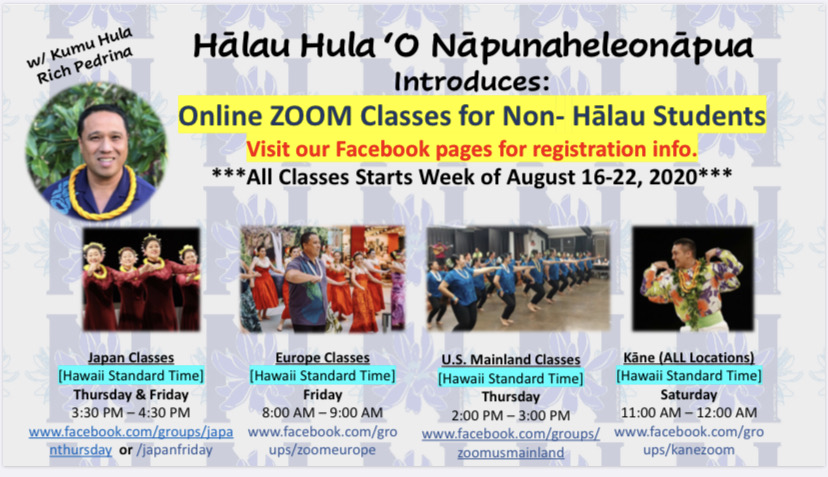 *** Papa Europa ***
for non-hālau members
level : all
time: Fridays 20:00-21:00 (mainland Europe)
Fee: the month of August : $20.00 US
Every month after: $40.00 US
Registration/payment details:
https://www.facebook.com/groups/zoomeurope
After payment you´ll be added to the group. If you have any question/problem for registration, please don't hesitate to contact us.
The class will be held in English!
We´re looking forward to dancing together on Zoom!
Best regards,
Hula Moani Düsseldorf
Review: Our Hula-workshop on 19th of May 2019 in Düsseldorf was a great success.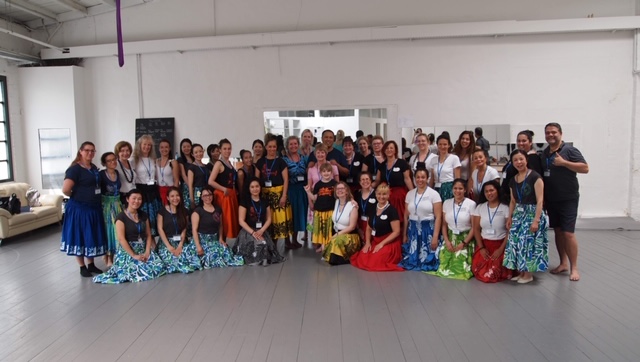 Over 40 participants made the event a great experience. Of all workshops on Kumu Rich Pedrina´s European tour through UK, Germany and Italy, the hula workshop in Dusseldorf had the most participants. And we received very good feedback for the workshop from all sides, which made us very happy!
We want to thank Kumu for the unforgettable event and everything he has taught us. And of course we would like to thank everyone who participated!
We will inform you here when the next workshop is scheduled. In addition, you can also inform yourself on our Facebook appearance about all the news.
Follow the link to our Privacy Policy.
visit us on Facebook